About us!
Our exclusive, boutique service focuses on you and your brand. Don't be just another fish in the sea, receive the spotlight treatment with Muud.
Muud means boldness. We are an independent graphic design studio, which means we have permission to break the rules! Muud was originally born from the desire of the creative duo, Juuli and Niko, to bring color and a personal touch to the world. Muud has a solid know-how of the creative field from more than 15 years of experience and a network of dozens of professionals.

Together with you, we create challenger brands whose promise is to offer something new to this world. We are fueled by our customers' desire to change their industry or its culture.

We will challenge you into reaching your full potential, harness your strengths and courage and to turn those into your companies competitive advantage, even internationally. Our services include brand strategies, brand design, graphic design and visual identities, websites, video productions and photography.

We build a creative space and believe in constant curiosity - our values ​​include playfulness, teamwork and surprise.

Teamwork. Each muudmaker has their own superpower. Muud is a graphic design studio where every creator can develop themselves and their creativity. We implement projects together as a team. We believe in the power of cooperation, also between different agencies.

Creative space. There should be room for creativity. We fight against general burnout in the industry by only taking on a limited number of assignments. This way, we are able to offer our customers the attention they deserve and also we get the necessary time for muudmakers (that's us, heh) to realize creativity in projects without rushing.

Surprise. We are curious about the world and think about how a creative agency could keep a playful perspective in its actions. We want to surprise with inventive looks and spark discussion. Muud - anything else than lukewarm.

We speak directly and we expect that from our customers as well. Successful brand building requires honesty and direct communication.
Our Clients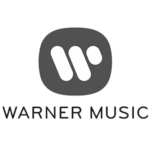 See all our works by clicking here!