About us!
Our exclusive, boutique service focuses on you and your brand. Don't be just another fish in the sea, receive the spotlight treatment with Muud.
Meet the most colorful, full-service branding agency in Finland - a unique group of masters in the creative field, with a shared passion for long-lasting branding. We offer our customers straight talk, personal planning, bold ideas and unexpected design.

From us you get an exclusive service and a long-term partnership. We take on a limited number of projects each year to give you the attention you deserve. Our main focus is to challenge you into finding your full potential and harness the courage and power necessary to attain a visionary brand. Our services include brand strategies, brand design, graphic design and visual identities, websites, video productions and photography.

One of our longest lasting and ongoing customers Yle is among the top 10 most respected brands in Finland in 2022. - Taloustutkimus 2022.
We grow your company effectively - relying on bold branding. We create experiences that interest and make people commit. We attract new customers to your company by combining ingenious design and strategic work. We are a corporate branding agency that brings our client's values ​​to the center. Whether you're looking to launch a product, break into a new market, enhance sales, or create overall brand awareness, we can customize an approach to meet your objectives that will impact your bottom line.

Uncommon brands stand out from the rest, and leave an impression.

We're young but experienced. We're honest – sometimes to a fault. We're great at what we do. And we're fun to hang out with. You'll like us. We swear.

We get excited about customers whose mission it is to offer solutions by offering something new to the world. Does your company have the seed of courage? We are ready to put it into action - Let's start!
Our Clients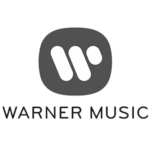 See all our works by clicking here!