About us!
Our exclusive, boutique service focuses on you and your brand. Don't be just another fish in the sea, receive the spotlight treatment with Muud.
We are a boutique agency creating indelible brand expressions and experiences designed to move people. Uncommon brands stand out from the rest, and leave a mark.
We grow brands – and we get results. We create unique experiences that attract, engage and convert new customers to your business – pairing inventive creative with proven digital strategies to build brand campaigns that work.
From traditional to digital and everything in between.​
We offer brand development, visual identities, graphic design, logo design, web design, package design, video production and still photography.
Whether you're looking to launch a product, break into a new market, enhance sales, or create. overall brand awareness, we can customize an approach to meet your objectives and impact your bottom line.
We're a fun and dedicated creative professionals. We're young but experienced. We're honest – sometimes to a fault. We're great at what we do. And we're fun to hang out with. You'll like us. We swear.​
Our Clients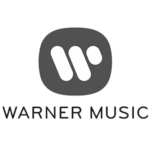 See all our works by clicking here!